When you meet Tal Yekutieli, you see a modest man with a long beard, big yarmulka (skullcap) and kind eyes. You would never imagine the great things he has and is achieving. With only 20,000 shekels ($5,500 USD) in his pocket, he set out to make a difference in this world.
Twenty years ago, Tal's world came crumbling down around him. His brother Yaakov, of blessed memory, was tragically killed in a gas balloon explosion. He was newly married with a small baby. Tal and his family wanted to do something in his brother's memory, but with limited finances, and families to care for, they had trouble thinking of what to do in his honor.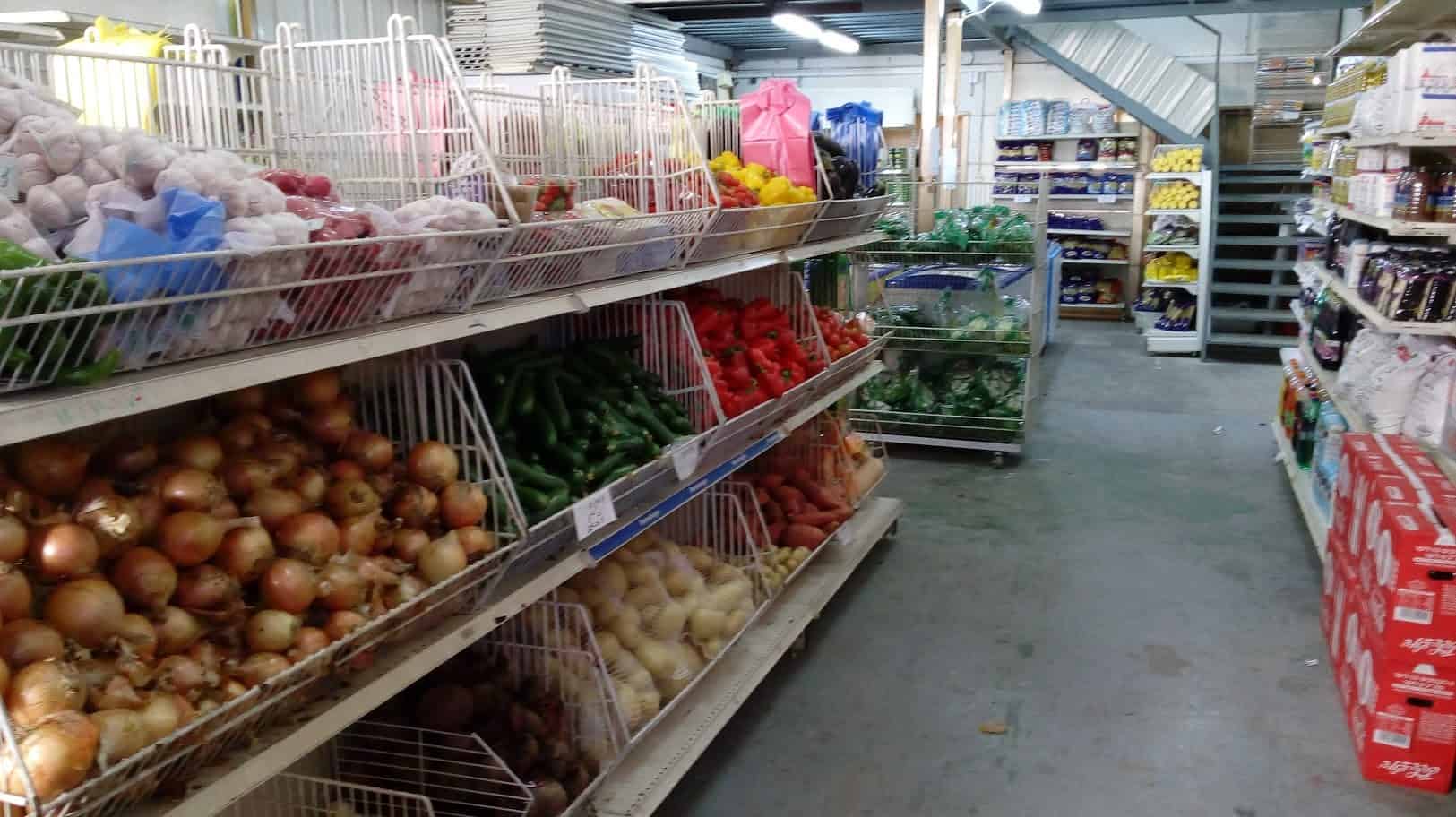 Tal holds a degree in business management. For many years, he ran his own businesses, shops, and even planned, opened, and ran a business for Rami Levy, one of the biggest supermarket chains in Israel. He was extremely successful, living a vibrant and busy life. Something inside him told him that there was more out there, more to life, and he set out on a search for deeper meaning. Ten years ago, Tal left the world of business to dedicate his life to Bible study. He sold all of his non-essential possessions, rented out a floor in his house, and began to live a very simple life.
During this time, Tal still yearned for the exciting life of business. He meditated on this desire, beseeching God to remove this desire so he could happily and peacefully live a life of Bible study. He felt God's answer: Use your talents, skills, and energy to do good in this world. Use them for charity, and helping others. This spurred Tal to begin a project in his brother's honor. He collected 2,000 shekels ($550), and used the money to purchase Jewish philosophy books written by Rabbi Shalom Arush. He sold the books at cost, making no profit whatsoever, solely for the purpose of spreading Jewish spirituality in the world, in his brother's memory. He quickly sold all 80 books, and used the 2,000 shekels to buy more books. He did this again and again over the next few months.
Inspired by his success in buying and selling the books, he opened a small business selling over the counter medication at cost. He knew many people opted out of buying over the counter medicine which is not covered by insurance, because they simply could not afford it. So, he purchased some in bulk and sold it at cost, avoiding the extremely high markups we see in stores and pharmacies.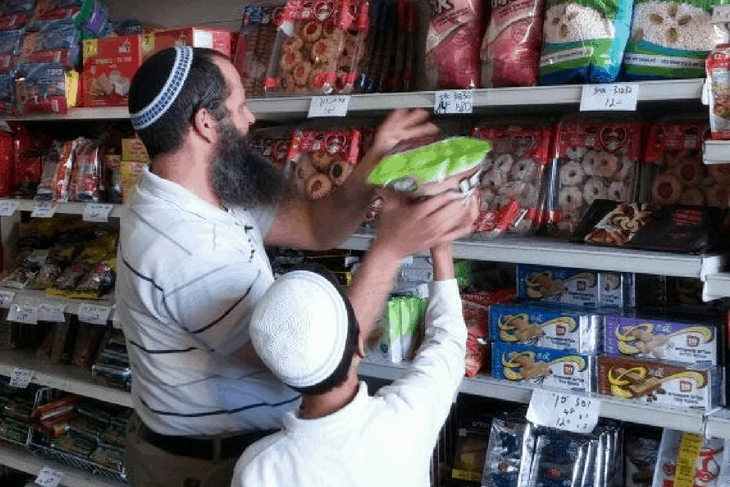 Tal now understood that God had blessed him with creativity and a business mind in order to help people. He wanted to help the less fortunate people of his community, Kochav Yaakov, a settlement in the West Bank. (Unfortunately, the international community does not recognize settlements like Tal's.) Because of his years of experience in business, he understood the huge markups in supermarkets all over the country. He knew that if he would go straight to the source, he could sell food to his community at cost. His father-in-law loaned him 20,000 shekels ($5,500) and he went out and bought a huge truckload of fruits and vegetables. He took the truck to the main street of his town, sold the produce at cost, not taking a single shekel for himself. The entire truckload sold out in one day.
The following week, the town told him he had to relocate his truck to the industrial zone in town, Again, the food was all sold out within hours. He understood the great demand for affordable fruits and vegetables for his community. Soon, he built a small structure in his own garden, and began to sell from there. It was a huge risk, and extremely difficult, often being outside in extreme heat, rain, and even snow. But, he persisted, working hard and helping others.
Around six years ago, he took his small fruit and vegetable business, and expanded it to what he calls the "Supermarket Chevrati," which means a "Social Supermarket." He sells over 2 million shekels ($540,000) worth of food annually, every shekel of which is used towards maintaining the space and buying more food. Tal does not take a profit from running this massive operation, and the store is entirely run by volunteers. The food in the store is priced at cost, and Tal also collects money to prepare warm meals for the needy in the community. He works in a booth above the cash register, and he watches to see who has to put food back because they can't afford their groceries which are already far cheaper than the prices of mainstream supermarkets. He discreetly approaches those individuals and offers them free prepared meals and groceries. They also sold holiday baskets for 200 shekels that were really valued at 750 shekels. The baskets included meat, chicken, delicious food, clothing, and toys for children. The needy families told him that these baskets saved the holidays for them and for their children.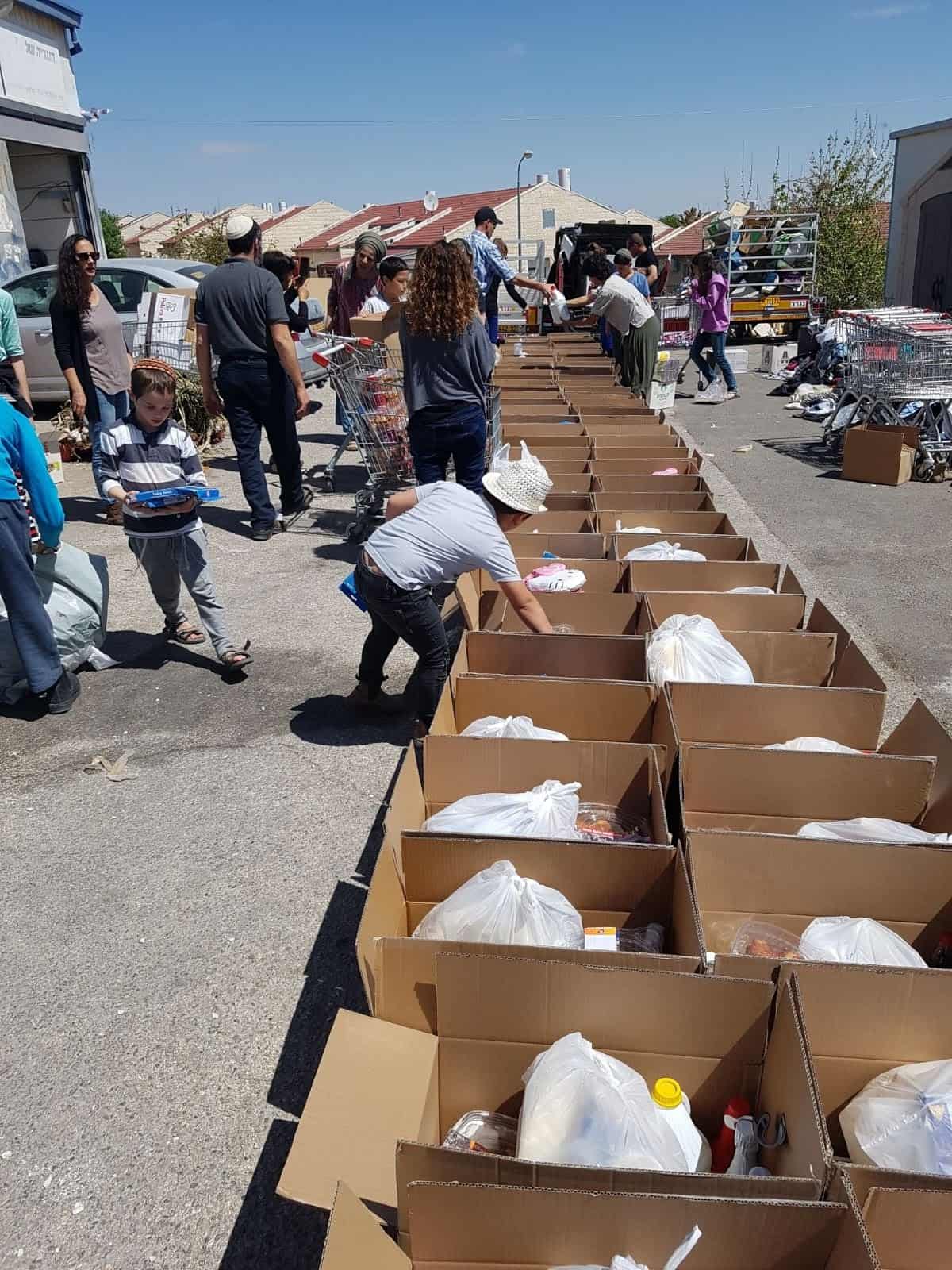 Tal believes that this kind of supermarket can exist anywhere. His dream is to open stores like this all over the country, and even spread the idea all over the world. He has helped his town beyond his wildest dreams, and he now understands that this is what the world needs. He has helped hundreds of families, and he wants to help thousands. He sees the power in this movement, and he truly wants to change the world. He runs this massive operation with only volunteers and very few donations. Imagine what a difference he could make with a commitment of a small monthly donation.
The Jewish holiday season is rapidly approaching, and Rosh Hashana, the Jewish New Year, is in just two weeks. All creatures come before God and are judged for their deeds of the past year. God creates decrees for the upcoming year for all of mankind. It is traditional to give charity to help feed and clothe the poor, as it says, "charity saves from death."
Please consider donating to Tal's Rosh Hashana project. His goal is to feed 250 poor families in the Heart of Israel. [Tal's Rosh Hashana Project]. You will be provided with a tax deductible charitable donation receipt from The Heart of Israel.
Wishing you all a happy and healthy New Year, and that you should always be blessed to be on the side of the giving.